The Aims of the TTBS
The Aims of the TTBS are to help those in reduced circumstances who have been employed in the UK by a qualifying business for at least 10 years. Qualifying businesses include timber merchants, timber importers, timber exporters and agents.
The Society welcomes referrals from individuals, other charities, as well as from existing beneficiaries.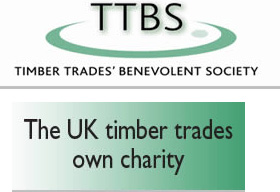 TTBS Income
Approximately 1/2 of the Society's income is provided from investments, with the balance coming from local and national fundraising events together with contributions from firms, organisations and individuals connected to the timber trade.
If you would like details of how to contribute to TTBS, by either providing contributions or by assisting with Fund raising events, please click here.